Sumec Phono Solar cooperates with Netherlands enterprise
(sinomach.com.cn)
2020-07-30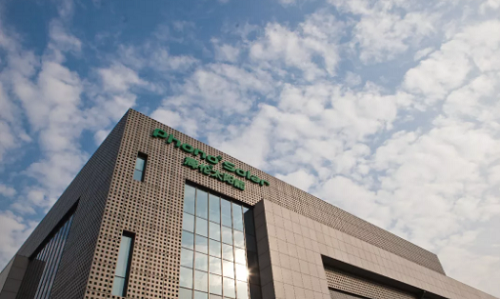 Exterior of Sumec Phono Solar [Photo/sumecenergy.com]
Sumec Phono Solar, affiliated to Sumec Group, a subsidiary of Sinomach, and Solarclarity, an international specialized distributor of sustainable energy systems in the Netherlands, signed a strategic cooperation agreement on July 16 for the supply of 200 megawatt (MW) modules.
Over the next two years, Sumec Phono Solar will be in charge of the 200MW modules of its brand as requisitioned by Solarclarity. With the help of Solarclarity, it will continue to expand the market share and strengthen the brand influence of its photovoltaic (PV) module in the Benelux Economic Union and European markets.
The Benelux Economic Union is a customs, economic and monetary union comprised of three neighboring countries: Belgium, the Netherlands, and Luxembourg. By following a coordinated economic, financial, and social policy it pursues total economic integration to enhance regional competitiveness.
Benefiting from the union's connectivity policy, the PV industry in the region has always maintained stable development, especially in the Dutch market.
Since the beginning of 2017, the number of new PV installations in the Dutch market has maintained a year-on-year growth of over 80 percent. While consolidating its status as a major import and export country, the Netherlands has gradually become a growth engine of the regional PV market.
According to the Energy Research Center of the Netherlands, the increment of PV capacity in the Dutch market is expected to exceed six gigawatts (GW) in 2020 and 20 GWs by 2035.
Solarclarity, one of the fastest growing companies in the Dutch PV industry, implemented the "Solar Made Simple" concept giving its customers a distinctive character in the PV market.
Since the cooperation between Sumec Phono Solar and Solarclarity began in 2016, both sides have made remarkable achievements through continuous efforts. The Phono Solar PV module, with its increasing brand influence and regional market share, remains in the first row in the Benelux market.
The Benelux region is an important part in the global layout of Sumec Phono Solar and its stable business development guarantees Sumec's steady momentum in the European market. The company's new partnership with Solarclarity will provide more customers with high quality and cost-effective products in the future.