CMEC rolls out new mapping UAV
(sinomach.com.cn)
2020-07-23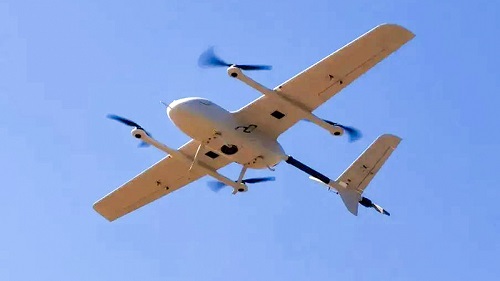 Intelligent Mapping Eagle S260 developed by CMEC [Photo/sinomach.com.cn]
The Research and Development Center for unmanned aerial vehicles (UAVs) applied to aerial surveying and mapping, affiliated to China Machinery Engineering Co (CMEC), a subsidiary of Sinomach, recently launched its new product –the Intelligent Mapping Eagle S260. It has greatly improved the operation abilities of this type of fixed wing aircraft, bringing technical innovation to the industry.
The S260 has been significantly upgraded in its body structure, operating system, internal modules and connections compared to previous ones. It is expected to have more accurate and stable flight, more efficient operation and more convenient maintenance. Its endurance time has also been increased to three hours.
The new UAV can capture ground images with rich geographic information in real time and can be widely used in surveying and mapping, digital city tasks, town planning, land and resources, ecological governance, environmental protection, forest patrol inspection, disaster prevention and reduction as well as public security.