Cameroonian delegation visits Henan Sinomach subsidiary
(sinomach.com.cn)
2019-01-11
A meeting is held to welcome the Cameroonian delegation at the headquarters of SIPPR Engineering Group Co in Zhengzhou, capital of Henan province. [Photo/sinomach.com.cn]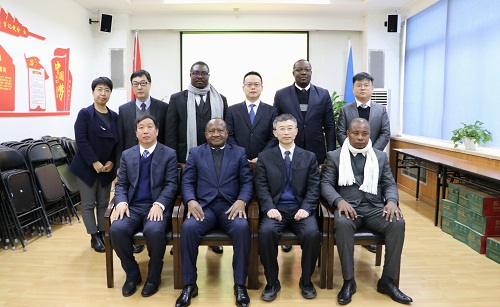 The Cameroonian delegation poses for a photograph with senior executives of SIPPR. [Photo/sinomach.com.cn]
A Cameroonian delegation from the country's parliament recently visited SIPPR Engineering Group Co, a subsidiary of Sinomach, in Zhengzhou, capital of Henan province.
SIPPR is undertaking the design and construction of a new parliament building for Cameroon at the site of the old one in Yaounde, the country's capital.
The building will cover an area of about 44,000 square meters, with eight different areas, including a section for offices, a large meeting room, a room to hold official banquets, and a security building.
The project is part of a series of plans which aims to foster closer links between China and Africa, according to Meng Qingli, chairman of SIPPR.
Plans to assist with African development cover industrialization, modernizing agriculture, infrastructure, financial services, sustainable development, trade and investment, poverty relief, public health, exchanges, and security.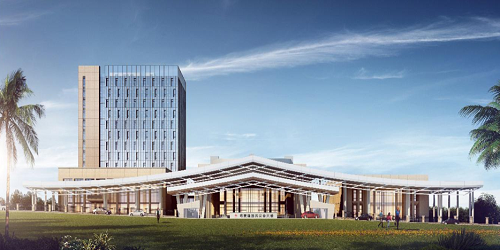 An artist's impression of the new parliament building in Cameroon. [Photo/sinomach.com.cn]