CAMC project starts trial production in Belarus
(sinomach.com.cn)
2018-11-26
The first joint diesel engine project between China and Belarus –– the Maz Weichai project built by China CAMC Engineering Co (CAMC), a subsidiary of China National Machinery Industry Co, started a trial production run in the Great Stone China-Belarus Industrial Park, on Nov 18.
CAMC started construction work on April 5 and it took less than 8 months for the company to finish the work and give the project trial production capacity.
The Maz Weichai project became the first project in the Great Stone China-Belarus Industrial Park to start construction and go into production the same year, demonstrating the Chinese company's capacity and efficiency.
Covering 3.4 hectares, the project mainly manufactures seven kinds of diesel engines for trucks, buses, coaches, engineering machinery and agricultural equipment, with annual production capacity to produce 20,000 diesel engines. It will fill Belarus' gap in diesel engine manufacturing.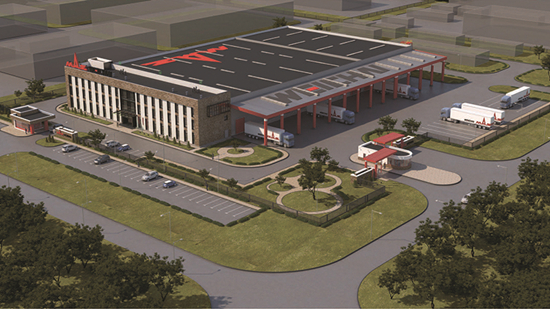 An artist's impression of the Maz Weichai project [Photo/camce.com.cn]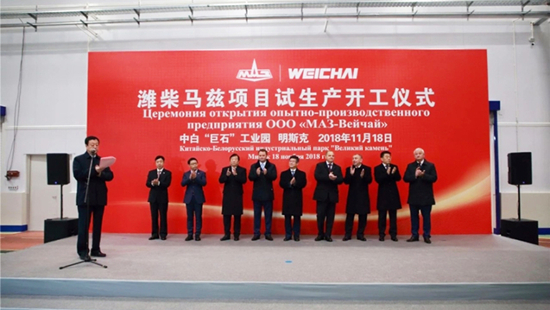 A ceremony marking the start of a trial production run at the Maz Weichai project takes place in the Great Stone China-Belarus Industrial Park. [Photo/camce.com.cn]