CAMC completes project in Bolivia
(sinomach.com.cn)
2018-11-02
The Uyuni 350KTPA Potash Plant constructed by China CAMC Engineering (CAMC) received its final acceptance certificate, on Oct 29.
Potash is a white powder obtained from the ashes of burned wood and is sometimes used as a fertilizer.
The new plant is the third largest potash plant in South America, and the first one constructed in Bolivia, representing an important step forward for the country's industrialization. Thanks to the project, Bolivia is now self-sufficient in potash, allowing it to improve the quality of its agricultural products. The building of the plant also lays a solid foundation for the country to complete other important industrial projects in the future.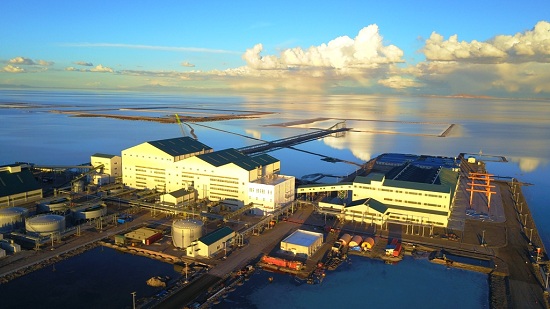 The Uyuni 350KTPA Potash Plant constructed by CAMC in Bolivia [Photo/camce.com.cn]