COAG signs maintenance agreement with German firm
(sinomach.com.cn)
2018-10-09
China Ocean Aviation Group Ltd (COAG), a subsidiary of Sinomach, signed an aircraft maintenance agreement with LTAA, a subsidiary corporation of Lufthansa, in Beijing, on Sept 18.
Raimund Schenell, sales director of LTAA, outlined his company's operations and history, and expressed his satisfaction with the new agreement.
Zhang Zhen, general manager of COAG, extended a warm welcome to Schenell and outlined the history and progress that COAG has made, expressing a willingness to seek further cooperation in the future.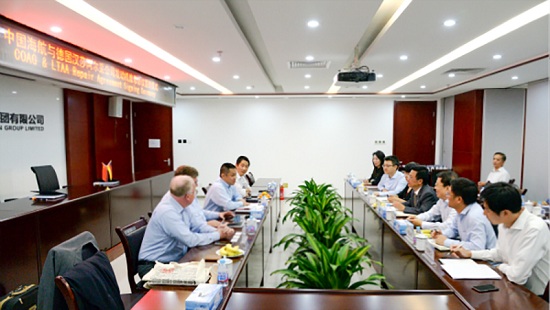 The COAG & LTAA repair agreement signing ceremony takes place in Beijing on Sept 18. [Photo/cmec.com]