Liu Jingzhen attends China-Belarus economic forum
(sinomach.com.cn)
2018-04-17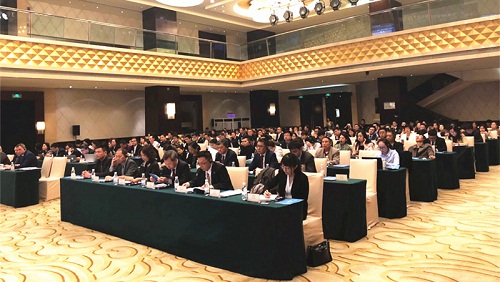 The China-Belarus Economic and Trade Cooperation Forum takes place in Chengdu, capital of Southwest China's Sichuan province on March 23. [Photo/sinomach.com.cn]
Liu Jingzhen, deputy general manager of China National Machinery Industry Co (Sinomach), took part in the China-Belarus Economic and Trade Cooperation Forum and the Promotion Conference for the China-Belarus Industrial Park in Chengdu, capital of Southwest China's Sichuan province, on March 23.
The event was organized by the Belarusian Ministry of Economy, Belarusian embassy in China and Sichuan Provincial Department of Commerce.
At the forum, Liu introduced the current state of development of the China-Belarus Industrial Park to Kiryl Rudy, Belarusian Ambassador to China, and Yin Li, governor of Sichuan province, winning approval from the audience.
Yin said that the Sichuan government will provide full support to local companies doing business in the industrial park and actively participate in the Belt and Road Initiative.
During his visit to Chengdu, Liu, on behalf of Sinomach as a main shareholder, also attended a board meeting of the China-Belarus Industrial Park Development Company, where members of the board exchanged ideas on the 2017 work report and the 2018-2020 development plan for the park.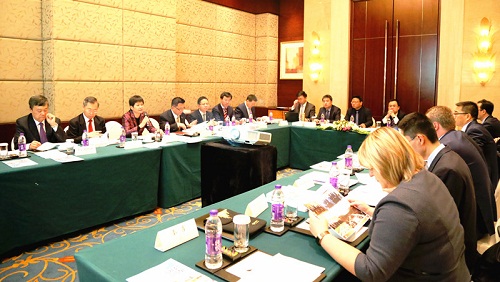 Liu Jingzhen (second from left), deputy general manager of Sinomach, attends a board meeting of the China-Belarus Industrial Park Development Company during his visit to Chengdu, capital of Southwest China's Sichuan province. [Photo/sinomach.com.cn]