Sinomach executives visit affiliates in Chongqing
(sinomach.com.cn)
2018-01-09
Xu Jian, general manager of China National Machinery Industry Co (Sinomach), and Zeng Xiangdong, the company's deputy general manager, visited affiliates of Sinomach in Southwest China's Chongqing municipality on Jan 3.
The two men both paid visits to Chongqing Materials Research Institute Co, Chongqing Geological Equipment Industrial Park, and CMCU Engineering Co.
Xu and Zeng expressed their approval for the achievements of the companies in 2017. They also pointed out that each business should put more emphasis on developing its unique features and try to maintain stable growth.
Chongqing Geological Equipment Industrial Park is being constructed by China Machinery Industry Construction Group, an affiliate of Sinomach. At a cost of 1.56 billion yuan ($239.93 million), the park is expected to become a national-level high-tech equipment base upon completion.
During his visit to the park, Xu Jian stressed the importance of safe production and strict management of the construction site.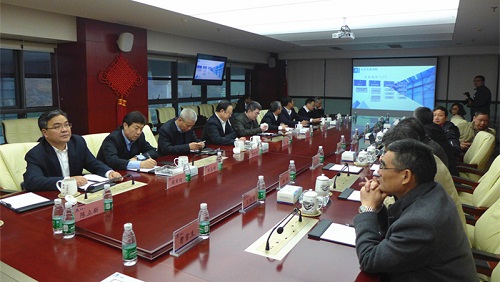 Chongqing Materials Research Institute Co holds a meeting on Jan 3, to welcome Xu Jian and Zeng Xiangdong. Senior executives from the institute delivered a work report at the meeting. [Photo/sinomach.com.cn]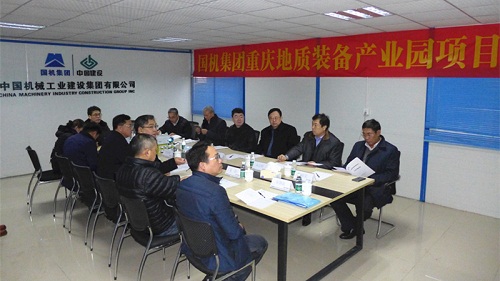 Staff members from China Machinery Industry Construction Group explain the construction of Chongqing Geological Equipment Industrial Park to Xu Jian and Zeng Xiangdong at a meeting on Jan 3. [Photo/sinomach.com.cn]